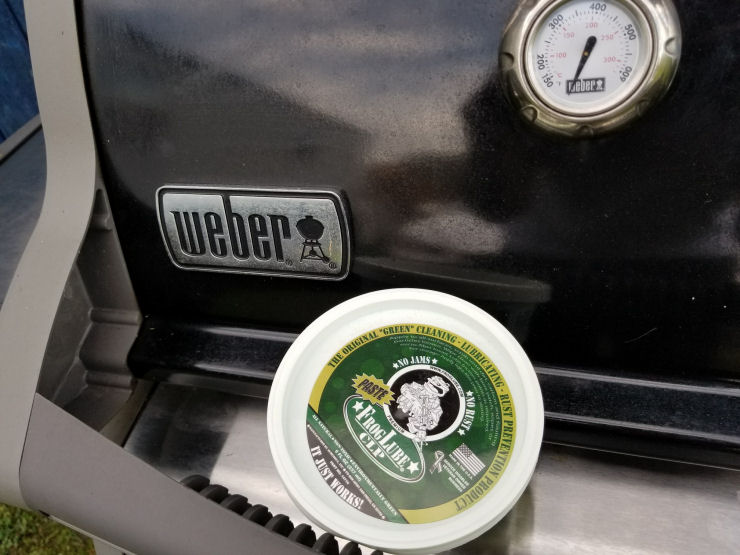 How to Protect Stainless Steel from rusting?  While stainless steel does not rust as easily as ordinary steel, Yes, Stainless Steel can still rust.
Today we will use FrogLube paste on stainless steel to see how well it protects this Weber grill.
How to Protect Stainless Steel from Rusting with FrogLube (test)
For anyone not familiar with FrogLube.
FrogLube CLP (Cleaner, Lubricant, Protectant) is a product designed primarily for use on firearms.  The product "seasons" into the metal creating a protective barrier against carbon, corrosion and rust.
What makes FrogLube unique compared to other gun cleaners is that FrogLube is an all natural USDA Certified Biobased Product.
FrogLube on Stainless Steel?
Since FrogLube is designed for all types metals and is non-toxic we are going to see how well FrogLube protects Stainless Steel on a Weber Grill.
This should be a good test as this grill remains outside for half the year and in an unheated garage for the other half.  The reason for this test is that over the years I have seen a few small surface rust spots.  Lets see how the FrogLube holds up!
How to Protect Stainless Steel from Rusting with FrogLube (Products)
The product that we will be using today is the FrogLube CLP Paste.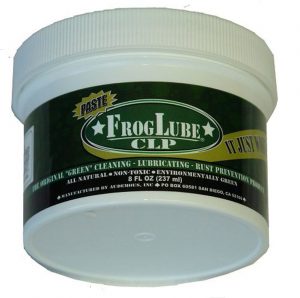 The grill that we will use for the test is the Weber Spirit E210 Liquid Propane Gas Grill.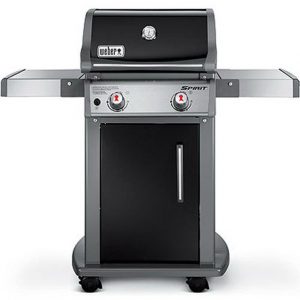 **Looks like the model above has been discontinued** Happy to report mine is still going strong!
New Model Available:  Weber now has an updated model available, the Spirit II E-210
Checkout the updated Features and Pricing here
I have had this grill (previous generation) for about three years and it has been the best gas grill owned to date.  While other grills seam to fall apart after a year, the Weber Spirit is worth the few extra bucks for it's quality.
Features:
• Dual Stainless Steel Burners (26,500 BTU per hour output)
• Two Stainless Steel folding work tables
• Porcelain-enameled steel lid
How to Protect Stainless Steel from Rusting with FrogLube (Weber Grill application)
In this test we are going to apply the FrogLube to one of the stainless steel folding shelves and leave the other shelf untreated.  The untreated shelve is opposite the treated side so it will give us something to compare to.
For the application we used a clean microfiber cloth and applied the FrogLube past like a wax to the surface.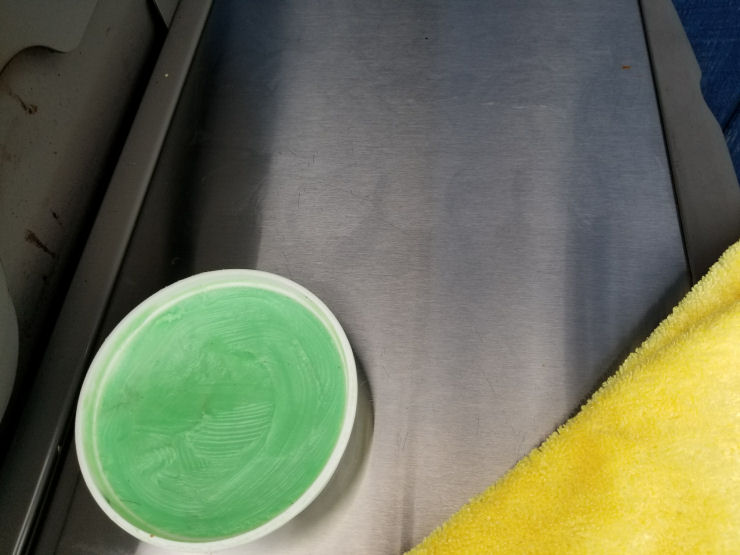 According to the directions posted on the FrogLube website, the surface should be heated prior to application.  Since the grill has been outside in the sun the surface did not require any additional heating.
The FrogLube paste is easy to apply, almost like a thin car wax.
Once applied, it was left to sit or "soak in" on the surface for about 5-10 minutes.  Although it does not dry like a typical car wax, the excess product was then thoroughly wiped clean from the surface.
In addition to the easy application, it also smells pretty good.  Think of wintergreen flavor gum.
How to Protect Stainless Steel from Rusting with FrogLube (Weber Grill front panel application)
Since we have the stuff out lets also apply the Frog Lube on the front stainless steel panel.  For this step the Weber Grill knobs were removed to allow easier access.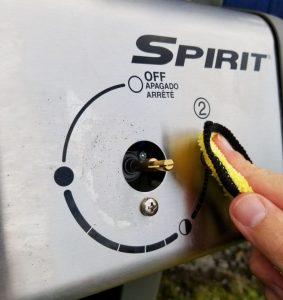 Application of the FrogLube was the same as the method we used on the stainless shelves.  Wipe on, let sit for a few minutes, then wipe off.
Buy Frog Lube Online, Click to See Pricing on Amazon
Overall this process took maybe 10-15 minutes, while it is yet to be determined how well it will work for rust prevention it did a decent job at cleaning the grill.  Check out the next section for photos of the results.
How to Protect Stainless Steel from Rusting with FrogLube (results photos)
With the FrogLube now applied and the excess removed here are a few photos of the end result.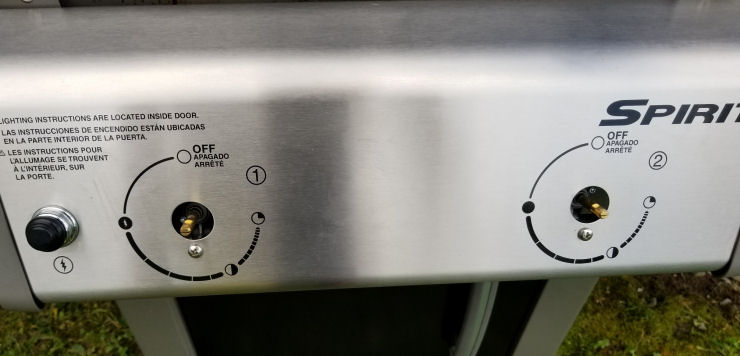 Photo of the Stainless Steel side table below, notice the small surface rust spots.  Maybe in the future I will remove these surface spots using a fine steel wool, but for now we are just going to leave it.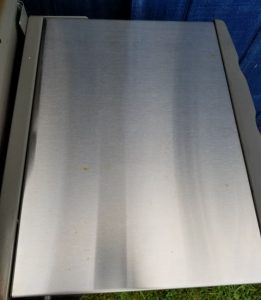 The real test will be how well (if at all) the FrogLube will do to prevent rust spots from developing in the future.
Since we left the other side untreated we will be able to compare both sides to determine how well FrogLube works as a treatment on this Weber Grill.  Be sure to check back on this article "How to protect Stainless Steel from Rusting" when we update you with the results a few months down the road.
Now I realize there may be other products available for this application but this was easy to apply and is made from food grade ingredients.  If you have another solution please visit our Facebook page and share what you use.
---
Like to keep your stuff looking new? More articles below
In addition to testing out the Frog Lube on this Weber Grill I have also tried out a number of other products over the past couple of years.  Ready Seal deck stain on pressure treated wood, Corroseal Rust Converter on a truck frame and Fluid Film on…well everything.
I have spent countless hours researching these products before purchase.  Here are my results.  Hopefully you will find these real life tests helpful when making your decision.
Here are the link to these projects:
• Ready Seal Deck Stain on a set of Pressure Treated Pine Stairs
• Fluid Film on Timberland Hiking Boots
• Corroseal Rust Converter on a pickup truck frame (Easy Method, Great Results)